Congratulations to HASHY WORCH - Monsey NY
Winner of Zichron Shlome Florida Vacation Raffle!
Win Two Airline Tickets +
3 Nights in Miami Beach Hotel
Miami Beach
3 Night Hotel Stay
2 Round-Trip Tickets
Drawing will iy"H take place: Thursday Parshas Toldos - November 16th 2023
The winner will be able to choose any time of the year. Prize includes airline tickets for two people, 3 night stay at a choice of the most popular Hotels in Miami Beach.
ORDER TICKETS BY PHONE 347-391-1001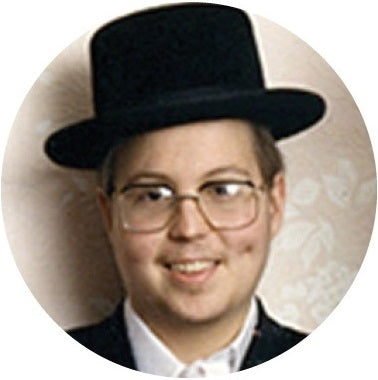 "Tatty, don't forget me, Please do something to help others who suffer alone."
Zichron Shlome Refuah Fund is a non- profit organization whose mission is to assist patients and their families who are undergoing the ravages of a cancer
Past Winners
Raffle #14 Winner

November 16, 2023

The lucky Winner is Hashy Worch -Monsey NY

Raffle #13 Winner

December 8, 2022

The lucky Winner is Lazer Zoberman - Boro Park - Brooklyn, NY

Raffle #12 Winner

November 17, 2022

The lucky Winner is Isaac Fuchs - Williamsburg - Brooklyn, NY


Raffle #11 Winner

January 12, 2022

The lucky Winner is Nathan Kaufman - Williamsburg - Brooklyn, NY

Raffle #10 Winner

December 16, 2021

The lucky Winner is Esther Fulop - Williamsburg - Brooklyn, NY

Raffle #9 Winner

November 30, 2021

The lucky Winner is Rivka Stein - Williamsburg - Brooklyn, NY

Raffle #8 Winner

November 24, 2021

The lucky Winner is Yehuda Silber - Williamsburg - Brooklyn, NY

Raffle #7 Winner

January 18, 2021

The lucky Winner is Elya Hoberman - Flatbush - Brooklyn, NY

Raffle #6 Winner

January 11, 2021

The lucky Winner is Pearl Rottenburg - Williamsburg - Brooklyn, NY

Raffle #5 Winner

December 24, 2020

The lucky Winner is Mattis Gross - New Square - Spring Valley NY

Raffle #4 Winner

December 22, 2020

The lucky Winner is Hershel Engel - Boro Park - Brooklyn, NY

Raffle #3 Winner

December 10, 2020

The lucky Winner is Miriam Srulovic - Boro Park - Brooklyn, NY

Raffle #2 Winner

December 3, 2020

The lucky Winner is Moshe Greenzweig - Boro Park - Brooklyn, NY

Raffle #1 Winner

November 30, 2020

The lucky Winner is Asher Tyberg - Boro Park - Brooklyn, NY